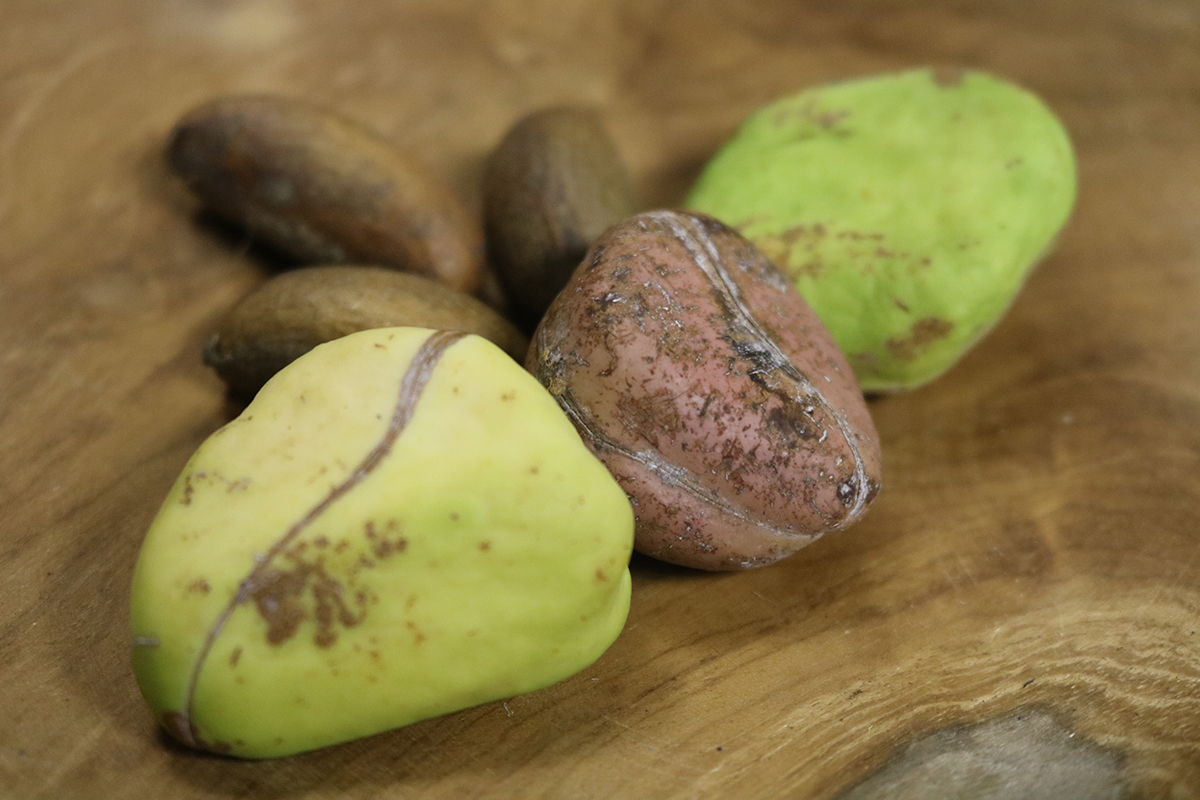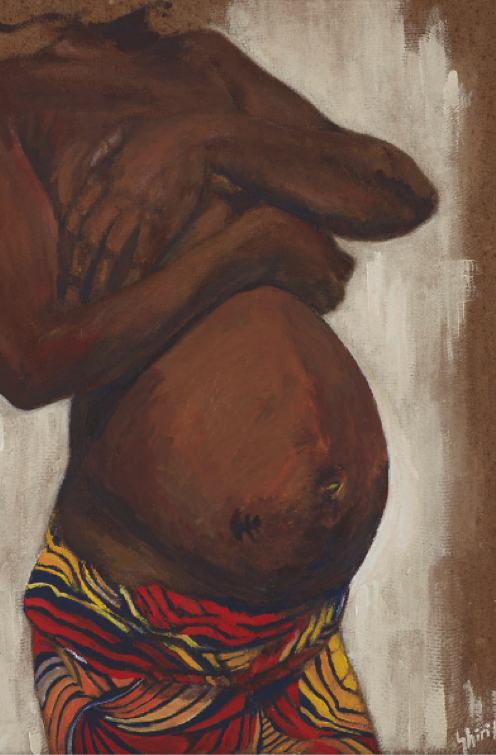 IMPROVING HEALTH DISPARITIES
in African American Communities for Social and Racial Justice

Community health is public health!  In general, public health provides specific focus to contrasting influence between people's health and the environment's health.  Emphasis is placed on how the physical environment and its impact particularly effect individuals and families in their natural habitat.  According to the U.S. Department of Health and Human Services (2019), the most prevalent environmental factors that affect community health are "…exposure to hazardous substances in the air, water, soil, and food; natural and technological disasters; climate change; occupational hazards; and the built environment."  Poor environmental quality forms the greatest threats on people's health, especially for those who are already at risk, with pre-existing health conditions.  As a community resource, Auntie Peaches strive to address the most pressing challenges regarding the health of the environment and the people.  We do this by providing consumers with the most up-to-date knowledge correlating the use of botanical medicine to the quality of life.  Additionally, Auntie Peaches provide consumers with information on current environmental health issues to aid them in understanding their risks.  This empowers the community. 
In the United States (U.S.), affirmed statistics conclude that African Americans' health is in jeopardy.  Systemic racism encourages the separation in the healthcare system, reducing the quality of care and services received.  As stated by Noonan, Velasco-Mondragon and Wagner (2016), "systemic causes of suboptimal black health require equally systemic solutions; positive trends in black health indicators seem to be driven by social development programs, economic investment in education, participation of African Americans in policy, and decision-making and expansion of access to health care."  This alone is reasonable cause for African Americans to give their undivided attention to their own personal healthcare.  In efforts to help individuals and families with this strategic alternative to healthcare, Auntie Peaches provide impartial information on natural healing modalities to improve health: traditional integrative medicines (i.e. homeopathy and naturopathy).  It is important to note that our intelligence on plant medicine does not replace physicians and pharmaceuticals; however, we exist as an educational resource.  Auntie Peaches work towards balancing the injustice in the healthcare system by working directly in African American communities, to inform.     
MAIN OBJECTIVE
To increase the quality, availability, and effectiveness of educational and community-based resources in effort to prevent disease, improve health, and enhance individuals and families quality of life, for the human race.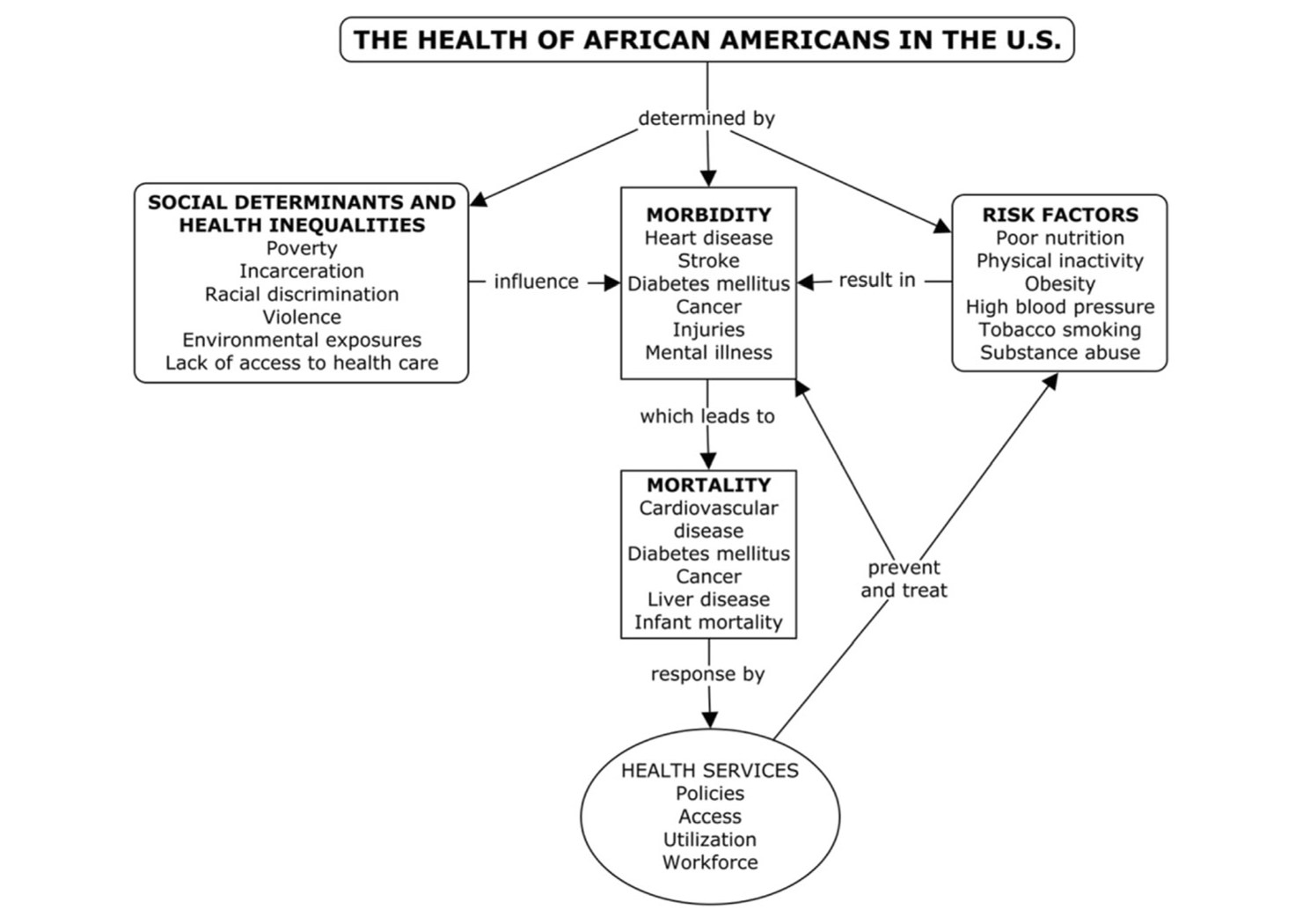 Figure No. 1   A conceptual map of the health of African Americans in the USA. Created and developed by Noonan, Velasco-Mondragon and Wagner (2016). 
From: Improving the health of African Americans in the USA: an overdue opportunity for social justice.
Auntie Peaches introduces a healthy concept of wellness and ways to promote natural health restoration. The body heals itself – there are specific behavioral practices and lifestyle changes that significantly influence health.  Emerging research and evidence affirms that two-thirds of our health is in our gut (colon and intestinal).  At Auntie Peaches, we introduce a strategic process to maintain, restore and improve health using traditional herbal medicine, live food, supplements, intermittent fasting, and physical exercise.  This collaborative relationship implements fundamental parts that encourage healing for sustainable health.  To learn how to better care for your family and yourself, take a moment to review these FREE resources.
If you are interested in learning more, check out some of our educational services.  See Clinical Naturopathy.
HEALTH + SAFETY INFORMATION